The International Workcamp in Iwami Ginzan in March 2008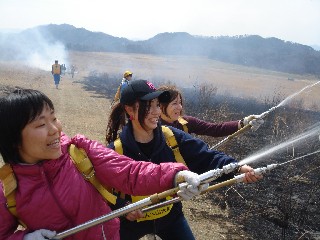 There was the controlled fire at the foot of Mt. Sanbe. A week earlier we cleared away dead grass to stop the fire spreading. Our main works were to build a tent for the head-office, and to protect the fields from the fire. Our other works were to trim banboos, to reserch vegetation in Iwami Ginzan and so on.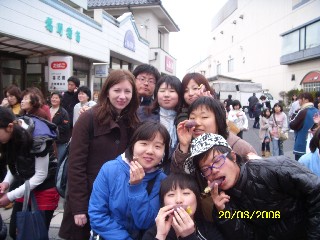 During the workcamp the members had a very good time with local people on free days. They joined the traditional festival in Oda city, which has taken place for more than 400 years, and stayed with a family and worked with local people.